Taoyuan Campus Dormitory Precautions
NTUB Taoyuan Campus Dormitory Precautions
1.The living area of the NTUB dorm can only be accessed by students of NTUB.(Other people should not enter on their own. Students should always lock their rooms and keep good care of their keys.(See picture 1)
2.Students should always bring their access card (access card is also used to pay for air conditioning fees) and take good care of their cards. Access cards should not be lent to others. When entering the dormitory, students should use their own access cards and make sure the door shuts after they enter, else the system will automatically record the person who left the door open. If you somehow lost your card or forgotten it somewhere, please report to the dormitory management room for help.
3.NTUB dorm is gender branched, entering or inviting opposite genders to enter your dorm is strictly forbidden.
4.Each room can host four students. Tidying the dorm room is mandatory between the students living in the said room. Trash in the room should be taken out to the dump on a daily basis.(See picture 2)
5.To ensure safety cooking in the dorm rooms are forbidden to prevent from electricity shortage and fire.
6.Students can wash their clothes in the dorm rooms or head to the pantry and use the self service washing machines. Clothes can be hung either in dorm rooms or the public clothes drying space.
7.Students should prepare their toiletries and living items such as pillows, mattress, blankets etc... to their liking. Bed boards have a length or 190cm and a width of 95cm.
8.Cafeteria and stores are located in the dorms for students to dine.
9.Accommodation fees should be dealt with before checking in. And should prepare receipt on arrival for inspection.
For more information feel free to contact any of the institution listed here: School Safety center (extension: 8090, 8091)
Schematic diagram of NTUB Taoyuan Campus
picture 1
1.Rooms start from the second to seventh floor each room is able to host four students with a combine of 145 rooms.
Each room is included with a bed (mattress not included) closet, desk, lights, air conditioning, fans, internet connection and a bathroom
2.For students with special needs, there will be 5 barrier free dorm rooms able to host two students each
picture 2
Cafeteria
Self serve washing room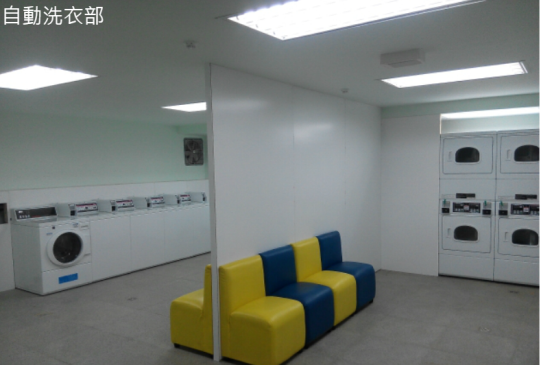 Dorm corridor
Dorm room door and shoebox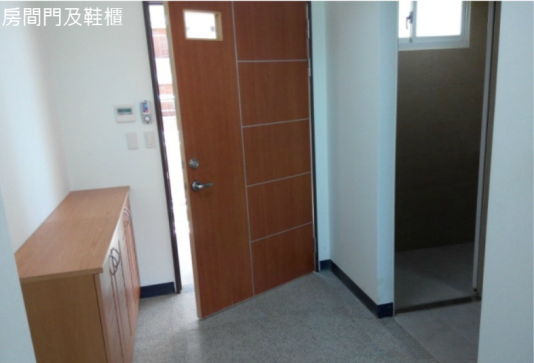 Shower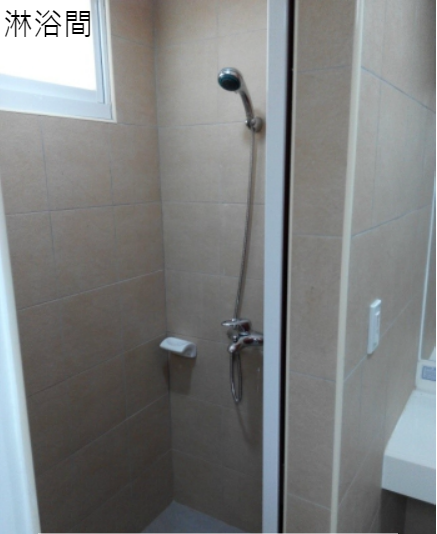 Sink and toilet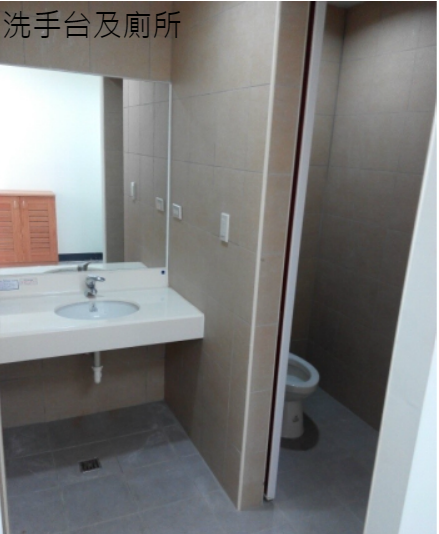 Personal Desk and closet
Pesonal Bed